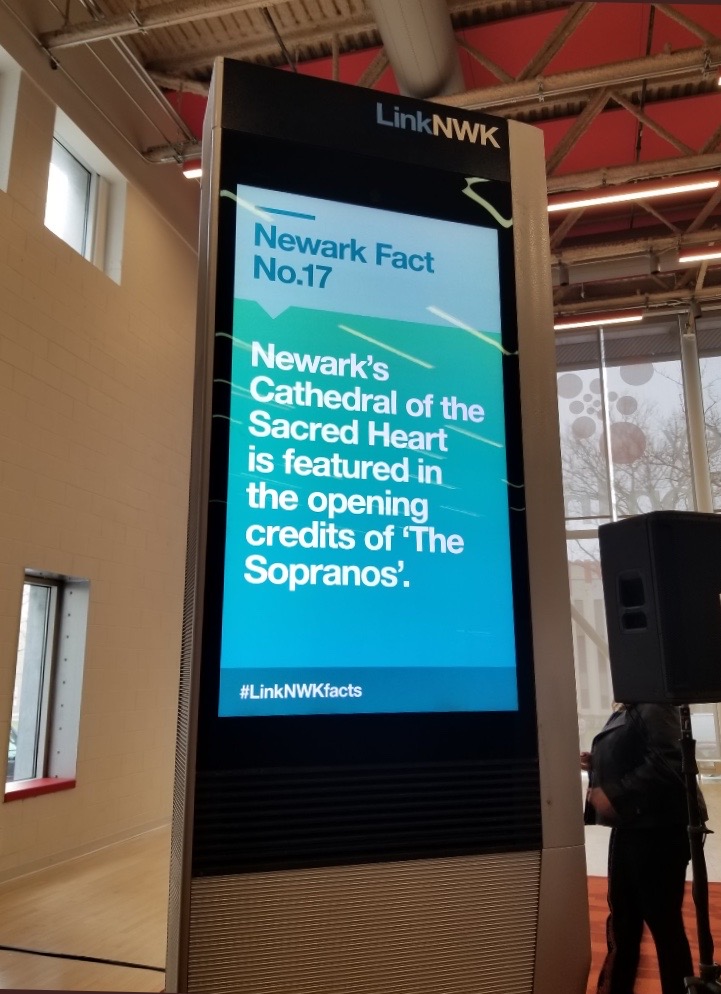 LinkNWK, a free public Wi-Fi platform about the future
Tuesday, April 4th, Intersection Chairman Dan Doctoroff, announced Newark as one of three cities nationwide to offer 45 Link kiosks in its city. Doctoroff sees LinkNWK as a platform of communication to connect with people in real time. Learn more about how LinkNWK makes the city the second most "wired" on the east coast.
The Cheapest 10GB and 100GB in america
Large Tech Companies
Newark is home to big tech companies like Audible.com, Panasonic, and IDT representing billions in innovation. These companies benefit from the cheapest gigabit speed in America. Amazon could cross pollinate with these companies' talent directly and partner at the corporate level to deploy self driving cars or the next general in telephony.
Innovative Infrastructure
A historic leader in railroads and ports, we are now the regional leader in gig internet. Newark Fiber offers 1Gb and 10Gb at rock-bottom prices, while fueling the fastest, largest, outdoor WiFi in the country. Amazon would benefit from the existing infrastructure to get the cheapest 100Gb in America and lead new smart city plans like free cell service and drone skyways.
University Research
Universities like NJIT and Rutgers contribute millions annually to research in fields like advanced manufacturing, biology, and data science. Amazon could partner through organizations like the New Jersey Innovation Institute to pool resources across a given sector and yield outsized results.
Startups
Our startups are who we are. With 2 venture funds, 3 gigabit coworking spaces, and a whole lot of grit, companies like BlastChat, Gadget Software, and 1huddle all call Newark home. Amazon could buy them, incubate them, and attract the next generation of high bandwidth technology products.